Conor Waters, a former member of Galway band Rofi James, is working as a medical doctor in Dublin, but is equally devoted to producing some fabulous music. The release of his debut album When You Feel Like Screaming today is the culmination of two years creativity.
Conor, aka Stepping On Lego, comes from Claremorris, and is an accomplished, classically-trained piano player – clearly a skill he has brought to his recorded music.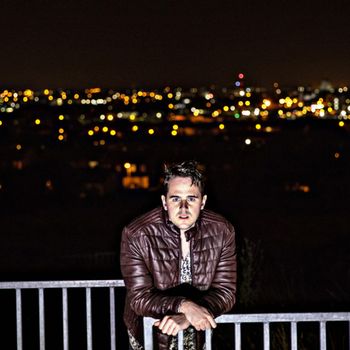 On When You Feel Like Screaming, Conor also shows his talent as a composer, producer and multi-instrumentalist.
Previously released Stepping On Lego singles like An Honest Lie (2020) and Raindance (2021) had already revealed a talented composer who could incorporate tuneful melodies, eccentric rhythms and a range of instruments into his music.
The Mayo musician uses a wide variety of synthesisers and sampled orchestras in this impressive, nine-track instrumental album, combining them with acoustic elements such as piano and guitar.
You can buy it here:
"I would describe my music as eclectic and cinematic," said Conor.
"When You Feel Like Screaming is ambient, yet energetic, incorporating elements of classical, electronic and rock genres".
Inspired by artists such as m83, Olafur Arnalds and Hans Zimmer, Conor also draws influence from his favourite band as a teenager, Radiohead.
Conor has been playing piano since he was seven years old and also learned the guitar and drums as a teenager.
When You Feel Like Screaming is available on the usual digital platforms, including Spotify.