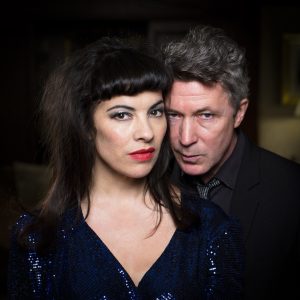 Camille O'Sullivan and Aidan Gillen (pictured above) have recorded a duet of Roy Orbison's operatic pièce de résistance 'In Dreams', with all the proceeds going to Focus Ireland.
Singer Tommy Fleming (pictured below) will join the duo for a live show in aid of Focus Ireland on Tuesday night next, 23rd April in the Olympia Theatre, Dublin.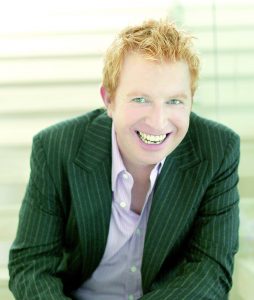 Game of Thrones, The Wire and Peaky Blinders star Aidan said that they wanted to record the song to raise more funds for the homeless. "Everyone involved in the project feels strongly about wanting to help out," he said.Camille feels appalled and upset at the situation of homeless people in Ireland. "You see someone sleeping in the street every few metres almost, in Dublin. It is heart-breaking, awful. I am now seeing children, and I am seeing women who are vulnerable. I am seeing people who need someone to talk to them. I'm thinking, 'When did we become so cold?' People are passing these people by like they do not exist. And when I hear of children not having a house, that kind of shocks me."
"The Irish have always been good at supporting these situations and problems, abroad. But I think homelessness is worse than ever now," said Camille.
Camille, with her band, is headlining The Sunday Independent's Rock Against Homelessness in aid of Focus at the Olympia in Dublin on April 23. She will also sing a duet of In Dreams on the night with Aidan.
Finbar Furey, Deirdre O'Kane,  Duke Special, Natty Wailer, The Celtic Tenors, Jerry Fish and Pat McCabe will also give performances.
Laura Whitmore is the MC with Eoghan McDermott.
Camille feels that we need to educate our children about what homeless people go through.  "Doing the concert is one thing, but it is raising the awareness that is important to me. Schools need to be taught it.  People forget that we are only two steps away from it ourselves…  Somebody who had a mental problem, or lost their job, or fell out with their family, and is lost. It is very vulnerable people."
Camille and her young daughter Leila go out on the streets of Dublin and help the homeless in their own way.  "We get them sandwiches. We get them a cup of tea.  We have a little chat," says Camille.
"These are people who need our help. If we can spend three euro on a coffee three times a day and buy a magazine, then we should at least give something every day to somebody who needs our help. Some people hit really hard times, and we need to help them. We have got to be more humane and kind and go: 'I'm here for you'."
In Dreams, (immortalised in David Lynch's 1986 movie, Blue Velvet) was recorded in Dublin's, Windmill Lane Studios. It was then produced and mixed at New Aer Studios in London by John Reynolds, who has worked with everyone from Damien Dempsey to U2 to Brian Eno and Sinead O'Connor.  Arranged by Camille O'Sullivan and Feargal Murray.
The ambient mix of In Dreams is produced by John Reynolds & Chris Pemberton (who plays in John Grant's band.) Dublin Vinyl manufactured the vinyl of In Dreams. Barry Egan, for the Sunday Independent, was executive producer on the project.