For the optimists among you, tickets for Villagers' first live shows in a long time go on sale tomorrow morning!
The Ireland and UK Autumn/Winter dates include a show at Black Box Theatre, Galway on 5th November.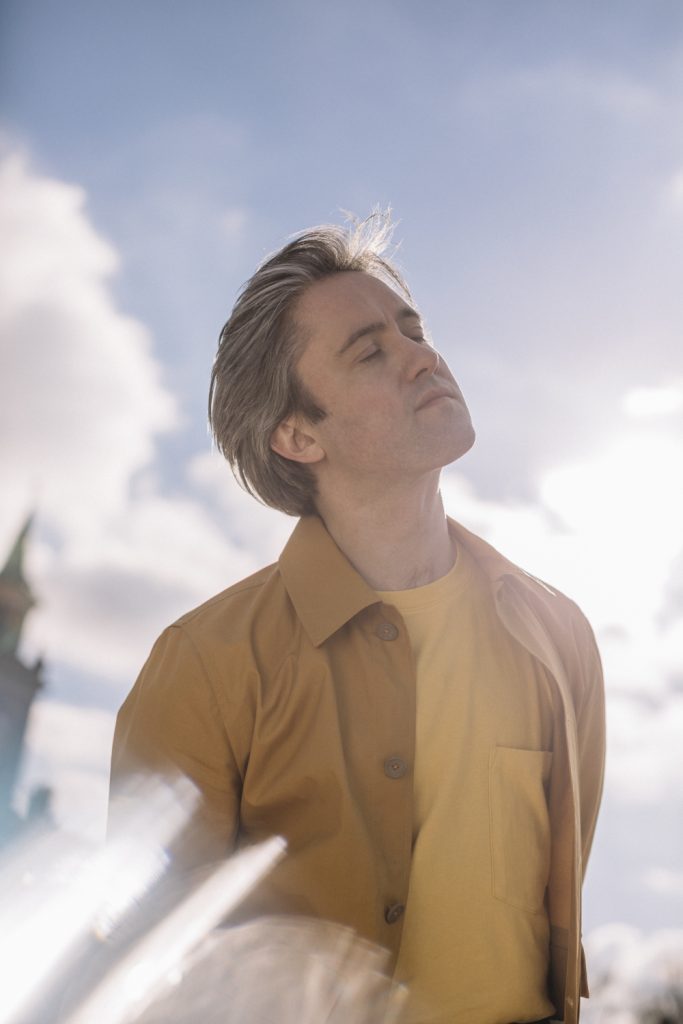 Villagers released a new song and video this week too. The First Day comes from the forthcoming album Fever Dreams, the fifth studio long-player from Conor O'Brien, which will be out in August.
Here's the video for the new single:
The First Day was inspired by a trip to the Another Love Story Festival in County Meath, "…beginning as a snatched electronic doodle, it morphed into a widescreen, lushly cinematic evocation of the joy in human connection," says the press bumph.
For the most part, Villagers is very much a Conor O'Brien solo project, and the Dubliner said of his new album "I had an urge to write something that was as generous to the listener as it was to myself. Sometimes the most delirious states can produce the most ecstatic, euphoric and escapist dreams."
Inspiration for the album was found in many places and came in from all angles, from night swimming on a Dutch island to Flann O'Brien, Audre Lorde, David Lynch, L. S. Lowry via the library music of Piero Umiliani and Alessandro Alessandroni and jazz from Duke Ellington and Alice Coltrane.
Written over the course of two years, the main bodies of the songs were recorded in a series of full-band studio sessions in late 2019 and early 2020. During the long, slow pandemic days, O'Brien refined them in his tiny home studio in Dublin, and the album was then mixed by David Wrench (Frank Ocean, The xx, FKA Twigs).
Conor O'Brien has a string of accolades under his belt including two Ivor Novello Awards, two Mercury Music Prize nominations and is a previous winner of Ireland's Choice Music Prize.
Tickets for the newly-announced live shows are on sale here from 9am Fri 23rd April.
Villagers' music has featured in the BBC/Hulu series Normal People and their Spotify session of Nothing Arrived has hit over 165 million streams.
Fever Dreams is available to pre-order on Dom Mart exclusive coloured vinyl (with one-sided 7" and signed 4 postcard set), indies exclusive coloured vinyl, Dinked Editions exclusive coloured vinyl (with flexi disc), Irish exclusive coloured vinyl, vinyl, CD and digitally.
Pre-order: Dom Mart | Digital The initial press of all vinyl formats features a die cut sleeve with 4 interchangeable album covers.
View all the album covers here.