There's an undercurrent of menace in Tracy Gallagher's dark video for her latest song Caves.
In true hippie style, the Claremorris singer songwriter converted on old van into a rustic home on wheels, setting off on some fascinating journeys to help inspire her writing.
Thankfully, what inspired her music and words for Caves was not one of those journeys, but a literary work!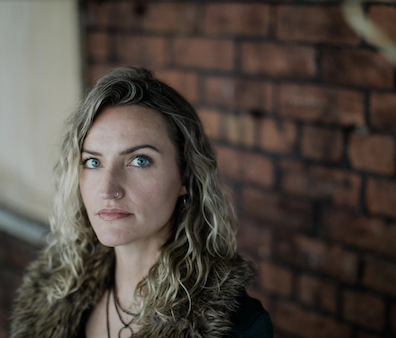 Having tried her hand over the years at a number of careers, from teaching French to hypnotherapy, Tracy decided it was finally time to commit fully to music and produce her first studio-recorded work.
So this Dublin-based artist with a bedazzling voice decided to convert the old work van into a rustic home on wheels, hitting the road to write and live out her dreams as a wayfaring musician.
Tracy Gallagher is releasing her new single Caves on May 26th.
A collaboration with Belfast based producer Michael Mormecha, Caves is a blend of Tracy's rich, haunting vocals and sharp and insightful songwriting style.
The video was directed by Dan Dan Media, and stars Michael McGarry in a chilling role, alongside Will Jordan, Nathan Corrigan, Jade Rogers and Les Hume.
"Caves is inspired by the work of Joseph Campbell, American professor of Literature and well known mythologist, credited by George Lucas as having inspired Star Wars." said Tracy.
"While reading his book The Hero With A Thousand Faces, I became enamoured with the idea of each individual being the hero in their own story and the trials and tribulations each of us have to face and overcome throughout our human experience in order to grow and develop as human beings."
Her blend of beautifully haunting vocals and a poetic and catchy songwriting style has won over the hearts of music lovers from all walks of life and earned her a rightful place amongst Ireland's finest emerging indie artists. Previous releases from Tracy received a good deal of radio airplay, and she can expect a lot more again when Caves hits presenters' desks in the next few weeks.
Tracy's new material marks a transition from a more folk-centric style to a bleaker, folk-rock/alternative/indie sound, mixing poetry and music together seamlessly.
World travels, huge life changes and personal challenges have all influenced her story-telling and outlook on life and are evident in her song-writing.