The Coronas' thirteen-year journey has definitely been unique. With a handful of multi-platinum selling albums and a huge home fan base, they were just about to embark on a six-month world tour when a certain unfortunately named virus tried to spoil the party. Thankfully, the band are back with a new album, rescheduled dates and a point to prove.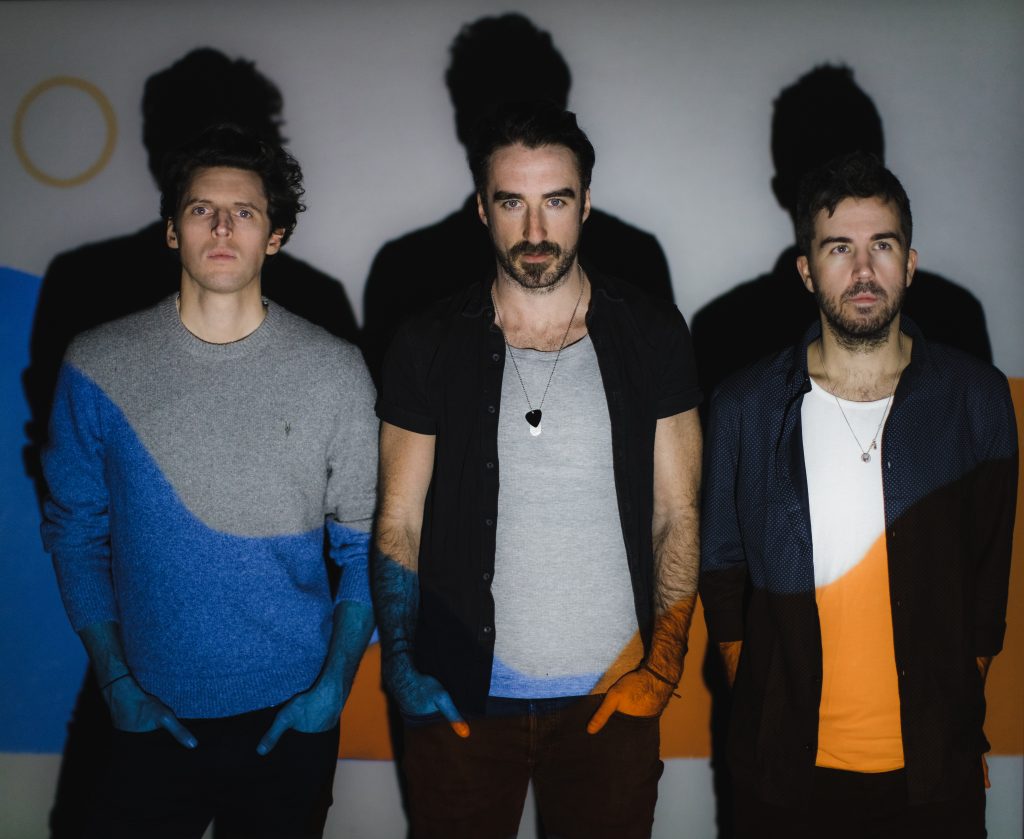 The Coronas' new record True Love Waits marks the start of what is now more than a new chapter in the career of one of Ireland's biggest, best-loved bands, it's more like a whole new book.

A quartet for thirteen years, last summer The Coronas became a trio when guitarist Dave McPhillips unexpectedly left. Briefly they questioned whether to continue but instead of being defeated, the band grew to see it as an opportunity.
"When we accepted that we weren't going to be the same band without him, it was easier to let the songs lead us in ways we wouldn't have thought of before,". said frontman, Danny O'Reilly. son of folk singer Mary Black.

"Rather than replace Dave, we actually contemplated ditching guitars entirely. But instead we opened ourselves up to working with loads of our talented friends, mainly because the songs warranted it, and we had an amazing young producer, George Murphy who knew exactly the kind of album we wanted to make."

For the first time The Coronas used real brass, with extra guest backing vocalists, guest guitar players and their first featured duet.

Two songs had already been recorded in Los Angeles last February, with Hozier and PJ Harvey producer Rob Kirwan, when Danny, bassist Graham Knox and drummer Conor Egan pressed reset. But the album only really began to take shape once a raft of new songs arrived. Key to the process was Danny's coterie of new co-writers.

Continued Danny: "I co-wrote a little on the last two albums and loved it. This time I was up for anything. I took snippets of ideas to several musician mates, mostly around Dublin and Kerry, to see what we came up with and that's how we hit on some of the new sounds and different song structures."

The title track True Love Waits was written with Cian MacSweeny, frontman of Cork-formed, Dublin-based trio True Tides, one of The Coronas' favourite bands and their recent support act.

The unorthodox arrangements on the album helped push The Coronas out of their comfort zone. The release last year of hypnotic first single Find The Water was a shock to some, but its success told the band they were on the right path. Beginning with just piano and vocals, then breaking into an intense chant, Find The Water soars skywards on trumpets and percussion and has Danny singing so high by the end that he's all but unrecognisable.

Lyrically, True Love Waits addresses everything from a new love in Danny's life, to looking back at past achievements with pride, to dealing with Dave's departure.

"We never thought we'd make six albums, or be as excited about music as we are now. It's great that we're not trying to compete with anyone else. We'd rather just outdo ourselves," he said.
True Love Waits is now available.