One of the West of Ireland's most prolific and popular bands Billow Wood bring some Christmas magic with the release of their new single All the Ways You Wander, released tomorrow (Friday 18th December)
All the Ways You Wander is given star treatment by the Ballina foursome, with accompaniment from the Gortnor Abbey Secondary School Choir and musicians under the direction of Fiona Watts.
While not a Christmas song, their arrangement integrates characteristic Billow Wood harmonies and instrumentation into the John Spillane composition to generate a sense of warmth and cosiness during these dark days of midwinter.
The music video, recorded by Ciaran O'Donnell of Nothing Too Fancy Productions, is set in the beautiful Gortnor Abbey Church in Crossmolina, providing a stunning backdrop.
The socially distanced performance reminds us of the current pandemic, while the poignant words 'searching for the island of your heart's desire' recall those loved ones who cannot be home for Christmas 2020.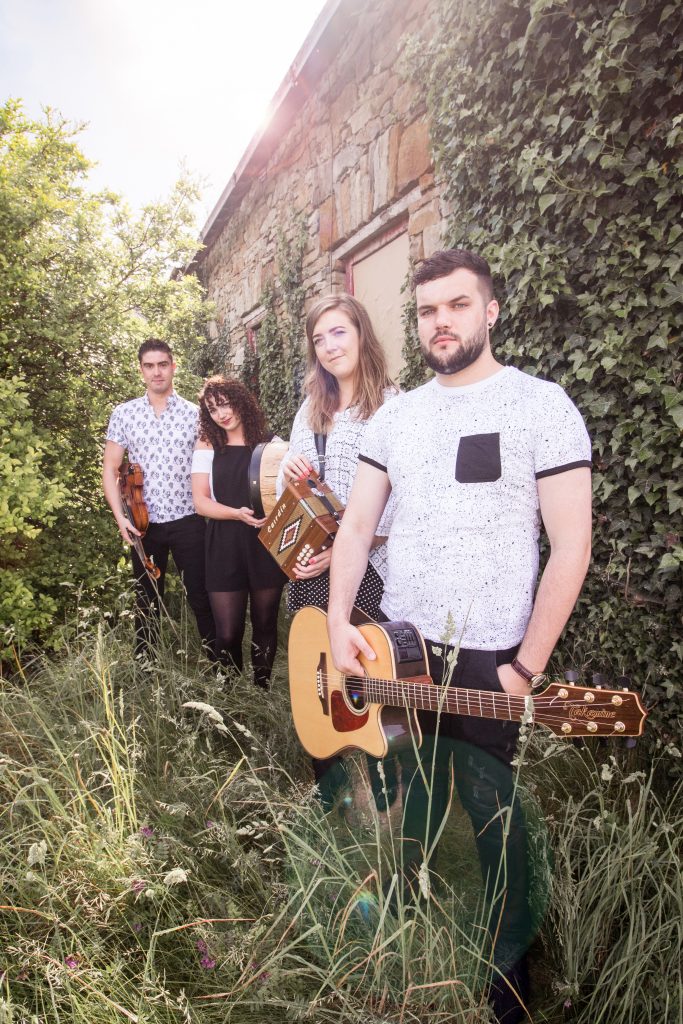 Billow Wood, who combine folk with elements of trad and pop, released their debut album Walls of Caves earlier this year, still available to stream and purchase on all music platforms.
All the Ways you Wander is available for download from December 18th on all streaming sites.
For more information on Billow Wood visit the following:
https://www.facebook.com/billowwood
https://www.instagram.com/billowwoodmusic/
https://open.spotify.com/artist/5jonCzFhMyr6jpWpG4I7js