Galway artist Niamh Regan has received consistent praise for her debut album Hemet since its release last September via Black Gate Records.
Now her album is one of ten nominated for the prestigious RTÉ Choice Music Prize Irish Album of the Year Awards 2020.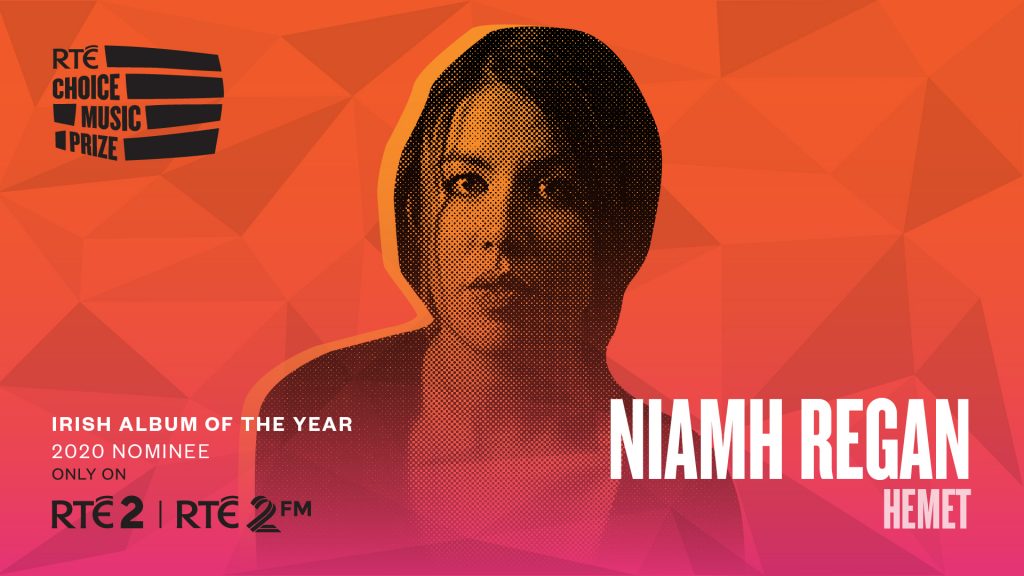 You can stream or buy the album at https://shor.by/zC6c
The singles How About That Coffee? and Save The Day showcase Niamh's impressive songwriting prowess. And her stunning vocals across the album have brought about rich comparisons with Lisa Hannigan, Sarah Jarosz and Laura Marling.
Hemet, which became an Irish independent Album of the Week, sees Niamh playing piano, guitar, synths and vocals. The long player also features Caimin Gilmore (double bass), Pat Daly (viola, violin), Dominic Mullan (percussion), Peter Berrill (trumpet), Liam King (accordion), Anna Mullarkey (backing vocals, synths), Muireann Anna (xello), Wesley Houdyshell (backing vocals) and Alex Borwick (trombone, synths, percussion, guitar).
It was produced and mixed by Alex Borwick.
However, rather than provide some standout moments Hemet is holistically connected throughout, both sonically and philosophically. Hallelujah Game and Two Seagulls, both co-written with her husband Wesley Houdeyshell, display a certain delicateness.
"With all these highs, there comes the lows", is a poignant summation of the breadth and perspective of her debut.
Peader King of The Black Gate Records and music venue in Galway said: "Over a year and a half ago we set out with Niamh Regan and producer Alex Borwick to make a special album that would do justice to Niamh's incredible voice and song writing"
"In our very first production meeting we talked of dreams of a Choice Prize nomination, a goal befitting of the talent and magic that Niamh weaves into her songs.
"It is the nicest thing to have this nomination happen, and we are so proud of everyone who made this possible. To all of you who have supported us on this beautiful journey we say thank you!"