With the six tracks of The Sacred Animal yielding some scarily good music, let there be light now for John of the Apocalypse!
The lyrics of this primitive, alt-folk band from Mayo are not short on poetic qualities. But it is their diverse musical arrangements that bear down most effectively on mind and soul, including spiralling vocals, guitars, keyboards and percussive sounds which confirm once and for all that drums are musical instruments too!
John of the Apocalypse is the Ballina-rooted duo of Patrick Hallinan and Steve Dwane who, between them, have shared numerous alter-egos in their two-decade long career, including as Thinkerrs and Mercurious Forebrain.
The debut John of the Apocalypse EP The Sacred Animal was dropped late last month, available on Spotify, Soundcloud, Bandcamp and Apple Music.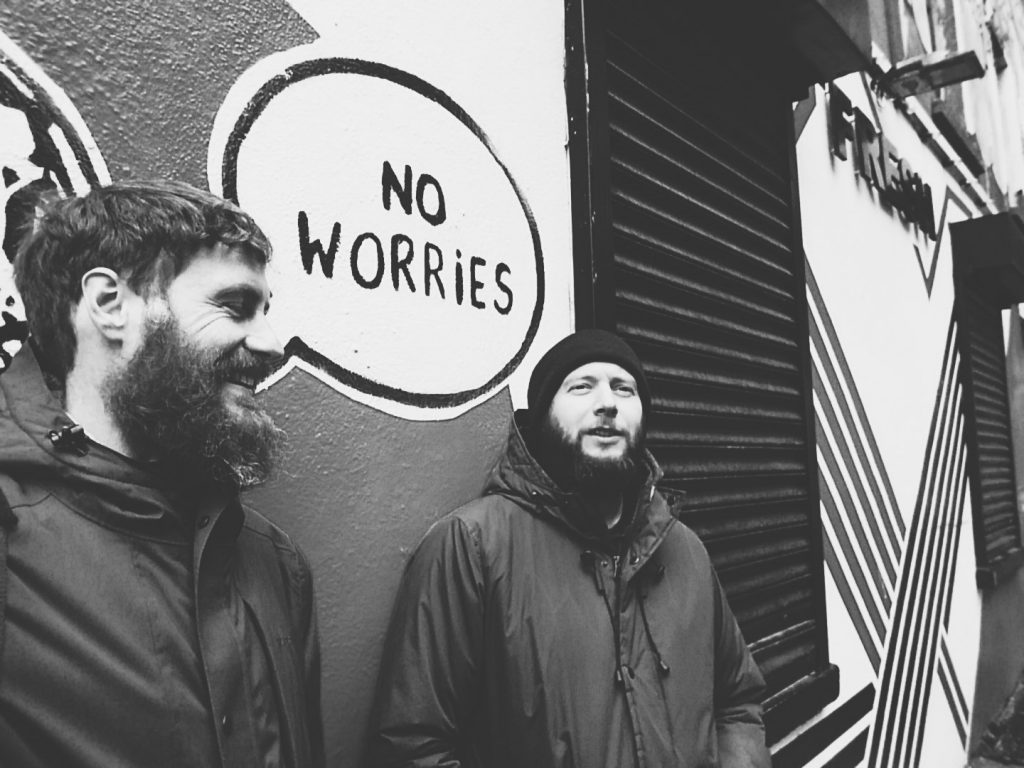 Two impressive singles preceded the EP and attracted some regular spins on national linear radio as well as on online stations such as Strange Brew with Gugaí on 8Radio and The Acoustic Yard on Blues and Roots Radio.
Watch the video for the classic single Take That Technology here:
Formed by Patrick Hallinan, John of the Apocalypse also features his fellow Ballinaman Steve Dwane.
Patrick is on vocals, guitar and keyboards, while Steve works on drums, bass and midi effects. Kevin Donnellan plays fiddle on the song Newborn, which was released as a single in February 2021.
John of the Apocalypse's debut single Take That Technology came out last December. The song was played by Cian Ó Cíobhán on Radio Na Gaeltachta and chosen by Gugaí as Song of the Day on the 8Radio show Strange Brew.
Gugaí also named John of the Apocalypse as 'one of the bands to watch' on his 2021 preview show.
Catch Newborn on Gugaí's show through this link (about one minute in):
https://www.mixcloud.com/8RadioOnDemand/strange-brew-with-gugai-12-02-21-2100-2200/