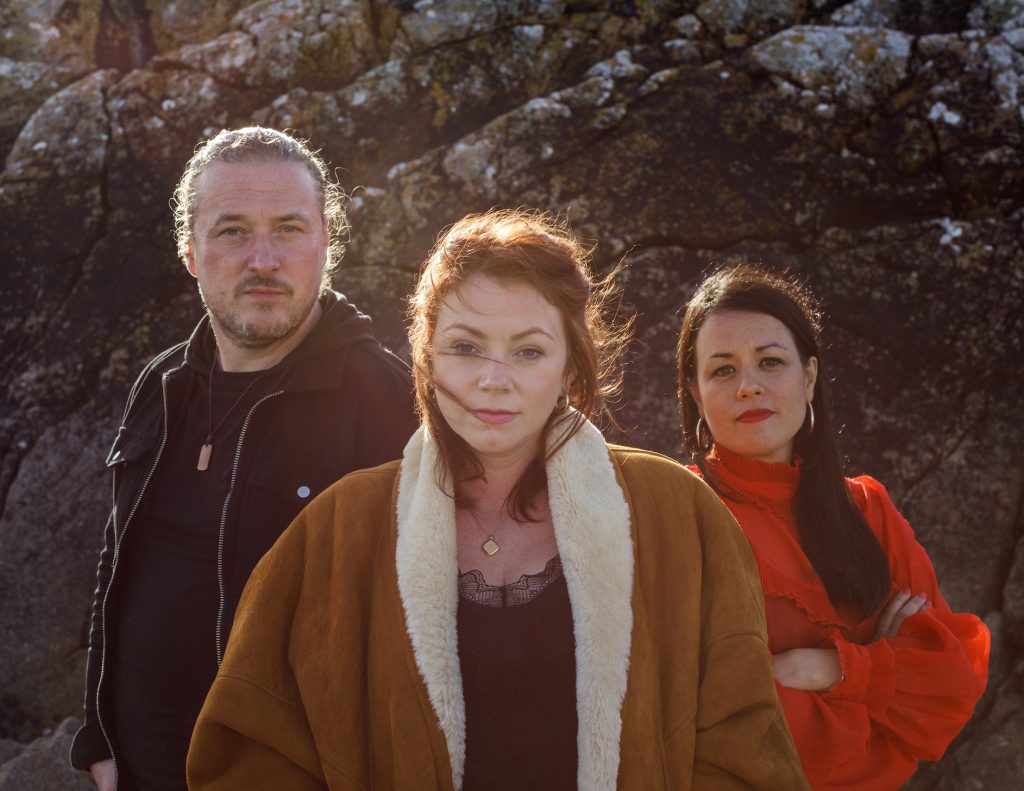 Christmas with The Whileaways is set to be a magical night of entertainment, as the Galway group announce a show in The Town Hall Theatre on 11th December.
That announcement comes as the folk trio release a new single and video, The Milking Parlour Bar,taken from their forthcoming album.
Out yesterday, The Milking Parlour Bar is a song about the importance of true friends and the magic nights of music shared. The song showcases a new, fresh sound from The Whileaways, while still featuring the band's trademark rich vocal harmonies – a taste of what's to come from their forthcoming album In All Honesty, due for release in Spring 2022.
Tickets for their hometown show on 11th December go on sale next Monday 11th October at www.tht.ie
The Whileaways are Noelie McDonnell, Noriana Kennedy and Nicola Joyce, three accomplished singers who came to know each other while on the session circuit in Galway in 2012. Since then they have released three critically acclaimed albums, toured all over the world, and been nominated for Best Group and Best Album in the RTÉ Folk Awards.
Noelie explains the inspiration for the new song: "It's been a time when we've all missed things that we previously took for granted – singing together, playing together, dancing together, even just being together.
"This song is a celebration of friendship and the simple joy of being in each other's company all under one little roof, one blanket of truth, full of music and laughter and joy. And whatever they happened to be serving at The Milking Parlour Bar."
2019 saw the band broaden their repertoire with Bird On The Wire, a collaboration between The Whileaways and Pauline Scanlon. Featuring a ten-piece band including strings, the show is a unique combination of outstanding singers exploring their own interpretations of the wonderfully rich music and words of the icon that is Leonard Cohen.
The show has been performed to sold-out audiences at The Pepper Canister Church in Dublin and Belfast's Empire Music Hall and London's Union Chapel.
Bird On The Wire comes to Dublin's 3Olympia Theatre on October 30th, and tickets are almost sold out!