Today sees the launch of Anna Mullarkey's new album, her debut long player.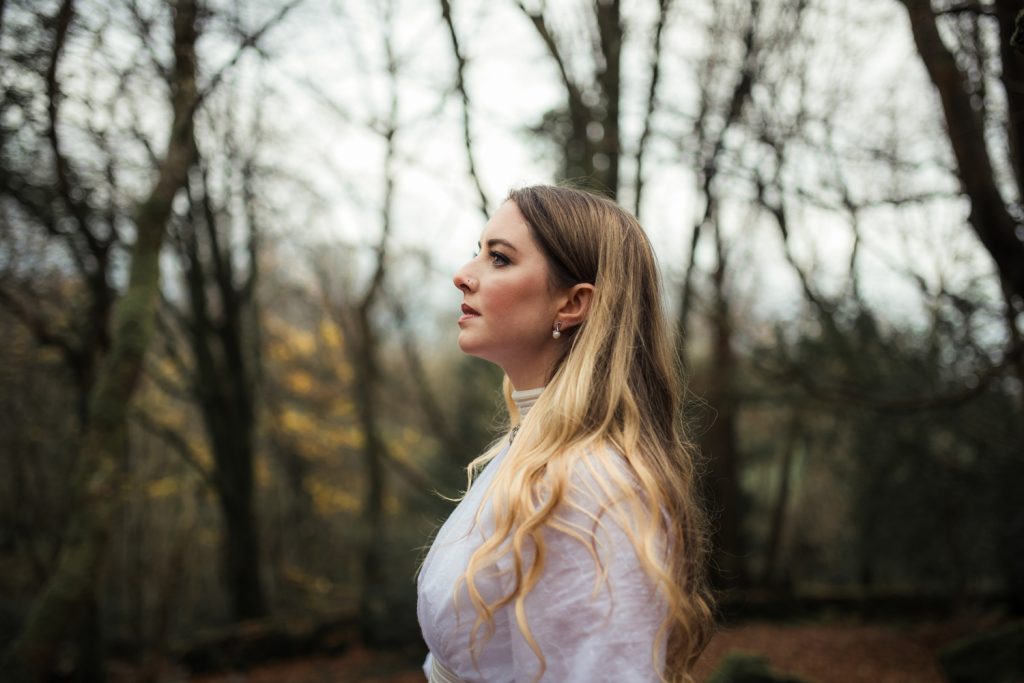 With her album Falling the Galway-based composer and singer bridges the gap between traditional music and ambient sounds of the future, all the while telling stirring, intimate stories.
Falling,which was recorded between the Beekeepers in County Clare and Black Gate Studio in her native Galway, also gave Anna the chance to revisit the focus track Damhsa Mall, a song originally commissioned for Samhlú-Croí Cruthaitheach.
"I wanted to celebrate my partner's grandmother and her love story," Anna said. "The song is written from her perspective as she recounts a night where she was brought to a dance on a bicycle wearing a pretty dress as the stars lit up the sky."

Anna is far from a newcomer on the Irish music scene. She released her debut EP Spéir in 2020.
She has previously composed music for plays, short films, and documentaries, including TG4's intro theme to Cumasc: seisiúin sa Black Gate.
Anna also found inspiration for her lyrics in the Netflix show Stranger Things, with her song The Upside Down documenting what it would be like to travel to another dimension because you are "hopelessly in love" with someone.
The album's heart is the track Holding, which pays homage to Anna's folk music roots and was written for her mother, who was diagnosed with breast cancer.
"It's a song about finding the strength to be the support for someone else," Anna explained.
Over melodic piano, she implores the listener to have hope and to hold on in the face of adversity. Banjo, bodhrán, cello, and drums rise in the background, likewise lifting up the listener's spirits.

Falling is released on Strange Brew Records and is available at http://strangebrew.ie/ and through digital outlets.