The realignment of Irish traditional music with 21st century expectations manifests itself once more in the shape of Billow Wood's fantastic new track One Night in Doolin.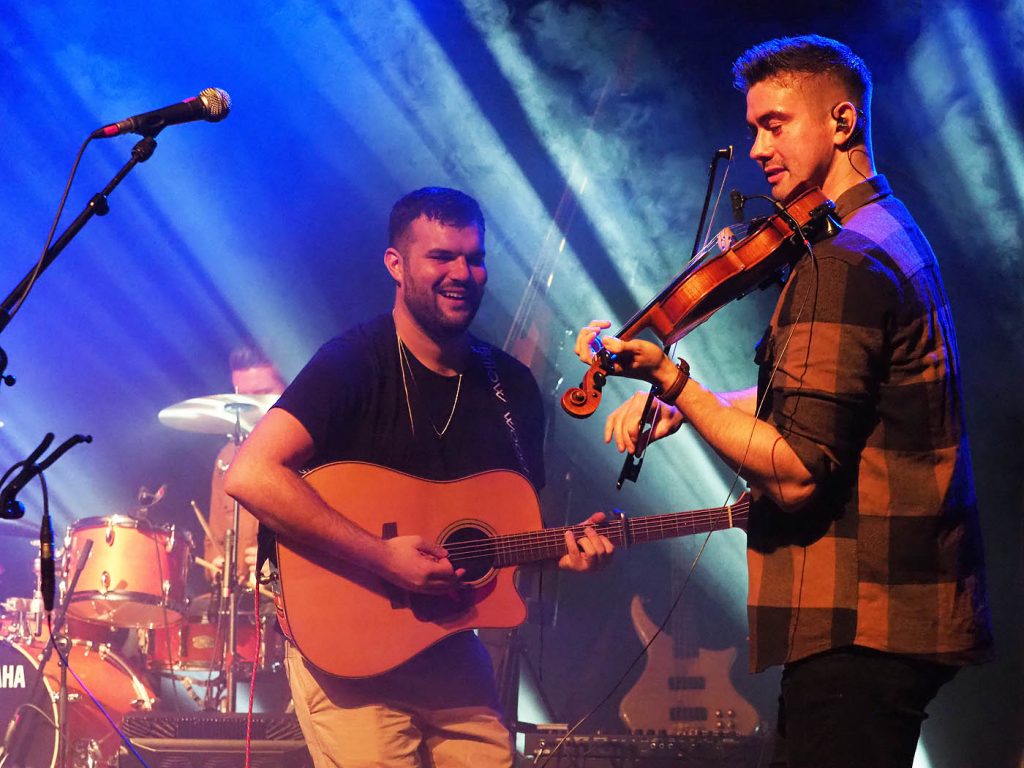 Three tunes come together as one in this latest recording from the Ballina group, with a few daring chord sequences and a brassy intro revealing creative experimentation that continues to break the boundaries of traditional music.
Band member Mark O'Donnell has composed two new tunes to blend seamlessly with the traditional reel The Haunted House.
The result is One Night in Doolin, four minutes of dazzling musicianship and inspirational arrangements from Billow Wood, released last weekend.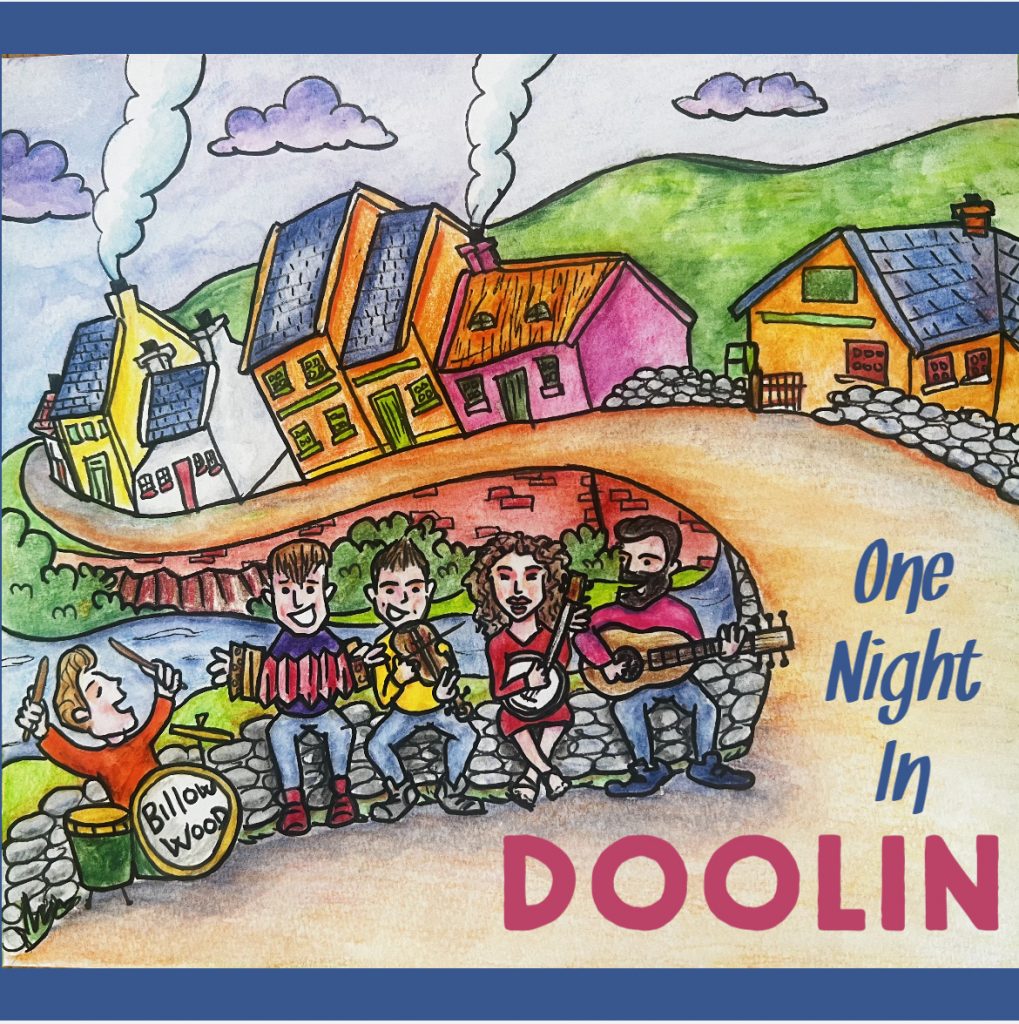 The six musicians on One Night in Doolin are Billow Wood founder members Mark O'Donnell (fiddle) and Harry Lawlor (guitar), along with Aodan Cronin (accordion), Laura Jo Callaghan (banjo), Andy Dempsey (drums) and Alex Borwick (keyboards, synths and brass). Alex also produced the track, while Mark O'Donnell created the single's cartoon artwork.
The new track was born out of the band's time in the spiritual home of traditional music, Doolin, Co. Clare, where some magical nights, possibly aided by a few beers, generated enough right-brain activity to produce this fine piece of instrumental music.
Billow Wood will appear on TG4's Fleadh Cheoil na hÉireann programme The Road to Mullingar on 6th August during which the band will deliver a captivating performance of One Night in Doolin
You can download the new track from Spotify at https://open.spotify.com/track/6NjrtHG6dSMQDASwaUP58U…
Or Apple Music at https://music.apple.com/…/one-night-in…/1696649655…
For more information about Billow Wood and their latest release, One Night in Doolin, please visit http://www.billowwood.com.
It's not only fans of traditional and folk music who will enjoy this new recording from Billow Wood.