Jamie Mulrooney is back with a vengeance, demonstrating that life can be a funny thing.
The Pontoon man, known to many in the region for his work with the band Doppler alongside Knockmore's Noel Gallagher, had chosen to 'park' his songwriting, recording and performing career for a while.
But the bug returned, resulting in the new single A Memory, to be released on 28th April. The video will follow on 19th May.
in the interim, Jamie, aka Doppler, has built up a very successful ukulele tuition business. His programme is called Ceili Ukelele and reaches out to a phenomenal 800 students a week through Music Generation.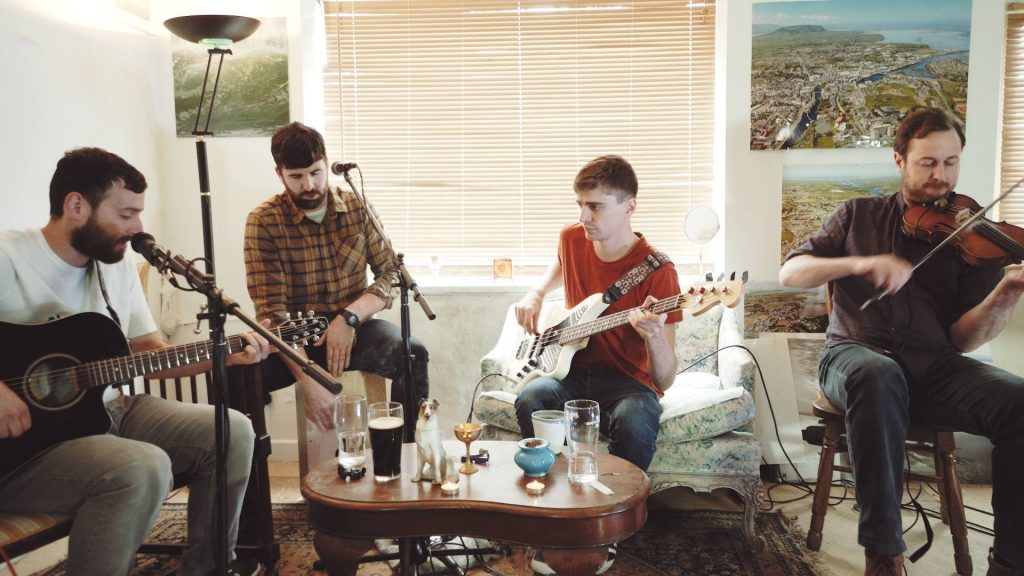 Doppler is now a musical collective featuring collaborations with many Irish artists. A Memory features long standing Doppler member Noel Gallagher, and fellow Mayo men Kevin Holmes (The Kerbs) and Kevin Donnellan (The Third Rehearsal).

Jamie has shared the stage with the likes of Gavin James, Neil Hannon, Cathy Davey, The Blizzards, The Saw Doctors, Jackie Beverly and even played with Bonehead from Oasis a couple of times.

In 2015 he won the coveted IMRO Clancy Brothers Songwriting Competition for his song The Truth Is Not Your Own.

This wasn't the first or the last accolade the Mayo born singer/songwriter amassed over the years either. Receiving a string of glowing press features in Hot Press, The Irish Times, Joe.ie, Chordblossom, things seemed on the up and up for the guy and Doppler was even scouted by Atlantic Records at one time. Doppler has gained plenty of other accolades including being voted Song of the Week (2XM), Song of the Day (JOE), Listen of the Week (U&I), Featured Single of the Week ( Right Chord Music), to name just a few. Thankfully, Jamie's hiatus was shortlived and, following an influential recording session recently with Tommy McGlaughin (Villagers, SOAK) in Attica Studios, he decided to get back in the game and plan this long overdue return to releasing music.
A Memory is like one side of your brain is arguing with the other." said Jamie.
"Essentially it's the struggle to stay positive. How memories can change over time. What you thought was important can turn out to be insignificant when things change."
The video was filmed by award winning filmmaker Bill Moldt who is currently based in the USA. The stunningly worked video grabs the lyrics and will take you for a winding spin in a 1950's Cadillac through the artistically animated desert and drop you off in the cinema.