New Mayo kid on the block Sean Joyce takes his influence from the likes of Bon Iver and The 1975, revealing a fine new talent that is topped by a great voice.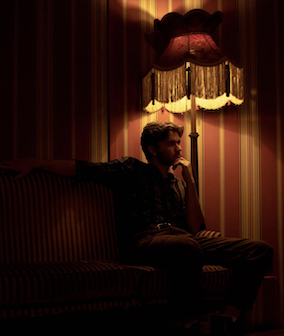 The 22-year old from Ballinlough, on the Mayo/Roscommon border, offers some mature words in his debut single While You Were Out, released last week.
But this, and his forthcoming EP, have been four years in the making. Sean's music has been moulded slowly and with passion, and he writes songs rich in personal experience that will speak to young adults.
Seán took his first step into music by posting self-filmed covers on Instagram. While there was plenty of positive feedback, industry attention was more a matter of hope than expectation. So when Dublin label Faction made contact, he jumped at "a chance I couldn't let slip by."
He skipped school to embark upon the four-hour journey to the capital. It paid off. Within weeks, the then 18-year-old had joined Cormac Butler in the studio.
"Sharing ideas with someone for the first time and letting someone help me and put their own ideas was so important to me," said Sean.
"Without Cormac I wouldn't be near the point I am today."
Further collaborations soon followed, including with James Vincent McMorrow, Conor Adams of All Tvvins, Mark Prendergast of Kodaline, Sorcha Richardson and Matt Weir.
Seán' single While You Were Out is now available from the usual digital shops.