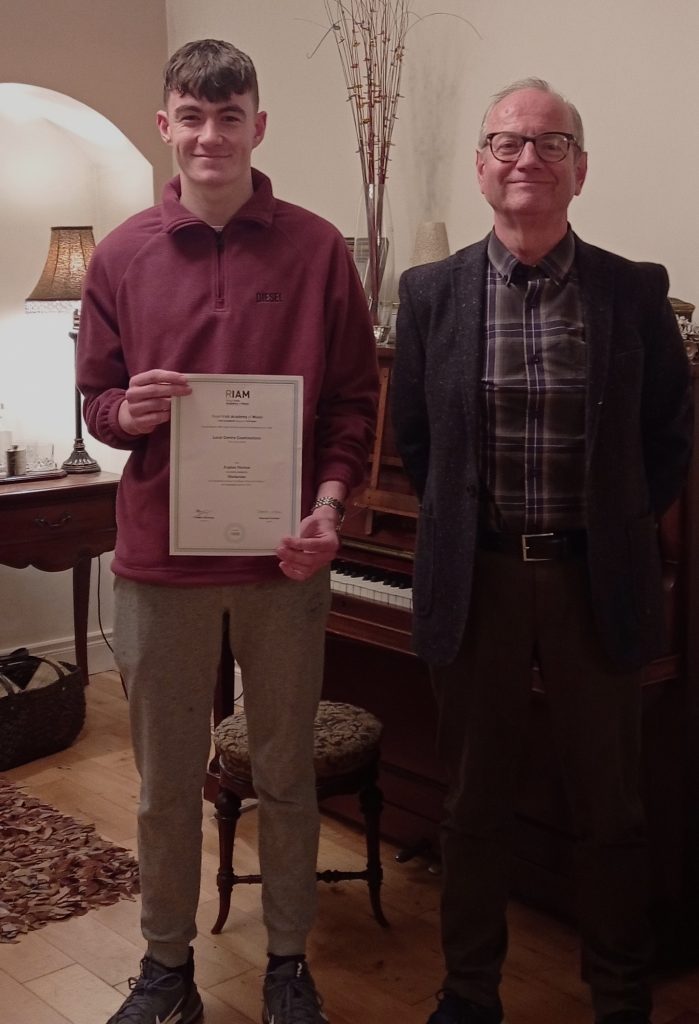 Eoghan Durkan, a student of David Dwane Music, Ballina, Co. Mayo achieved a Distinction in his Senior Certificate Piano Exam for Winter 2022. Senior Certificate is the highest level graded exam offered by the Royal Irish Academy of Music.
Eoghan, a lad of great versatility, is son of David Durkan and the late Geraldine Durkan, Ballymoghany, Enniscrone.
He is also a student of St. Muredach's College, Ballina.