Conor Waters brings classical, electronic and rock influences into the one instrumental stream for his latest single Raindance, out next week.
Conor – aka Stepping On Lego – is an electronic pop artist from Claremorris, and Raindance demonstrates his wizardry as a composer, producer and keyboardist.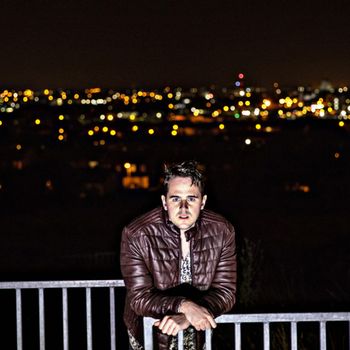 Inspired by electronic pop acts such as m83 and CHVRCHES, Conor also draws influence from his favourite band as a teenager, Radiohead, along with neo-classical acts such as Olafur Arnalds and Nils Frahm.
Now working as a medical doctor in Dublin, Conor is a classically trained pianist and he has been playing piano since he was seven years old. As a teenager he learned the guitar and drums and began professional vocal training.
While in university in Galway to study medicine he was the keyboard player with established Irish act Rofi James.
Conor uses a wide variety of synthesisers and combines them with acoustic elements such as piano and strings.
He prides himself on producing eclectic and cinematic music.
Following the success of his debut EP and tour in 2019 and a number of successful subsequent singles, Raindance is the latest offering from the Mayo artist.
Raindance flows through multiple genres, with clever percussion and absorbing electronic riffs, before eventually revealing an epic rock sound towards the outro.
"I loved rock music growing up," said Conor.
"My favourite bands as a teenager were Radiohead and Pearl Jam. As I got older I broadened my horizons to include pop, electronic and classical music. I wanted to show that in a piece of music and create something unique."
"This song captures the musical journey of Stepping On Lego, from listening and learning to creating," he said.