Conor Hickey's involvement in the live music scene goes back two decades or so to his teenage days when, as a talented musician, he started playing in numerous bands around Ballina, and beyond to international shores.
Today, Conor is a respected performer, music teacher and promoter. He has also been a central figure in BallinaPunx.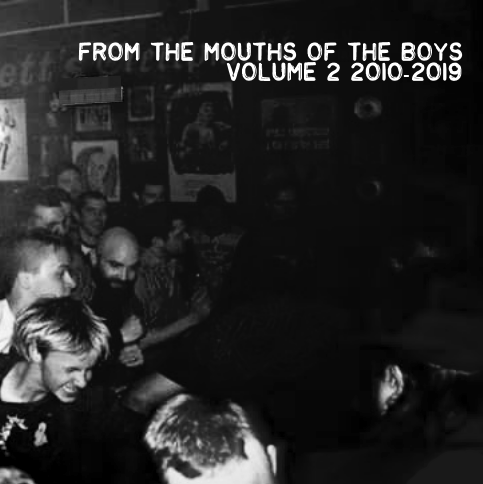 BallinaPunx is a collective of like-minded musical spirits born out of the thriving live music scene in Ballina in 2003, particularly for rock musicians. The tiny Emmett's Treffpunkt in the town centre became the inner sanctum for those who enjoyed superb live acts from across the rock, blues and folk genres, before the music bar later moved to a larger premises.
The goal of BallinaPunx was to give voice to the Mayo town's thriving alternative, punk and metal artists and Emmett's, as it was fondly known as locally, became the patron of BallinaPunx.
The bar's founder, Emmett Moloney, was a true gentleman and music enthusiast whose early death left a terrible void both at a personal level for his wife Sandra and young son Mikie, and for his mother, but also in the promotion and support of emerging and established music acts.
Nonetheless, BallinaPunx soldiered on, hosting a diverse range of acts, from Ireland and beyond.
Over the years, multiple shows have been hosted, bringing in bands from Europe and the UK.
Since its inception, BallinaPunx has been kept alive by volunteers who contribute their time and energy. Many faces have come and gone but the person who has been synonymous with BallinaPunx over recent years is local man Conor Hickey.
"The contract was simple," said Conor "If you were an independent band with some wild, Dionysian blood and passion, you were welcome".
Conor carries the torch for BallinaPunx, ultimately allowing alternative, punk and metal artists to find community, to sing and to have a laugh. The collective has allowed many new artists to find a voice in the town, being met with open-mindedness and support. Great music has found root that would have otherwise perished.
In 2010, Conor documented the eclectic range of artists who comprised the BallinaPunx family and From the Mouths of the Boys Vol. 1 was released on CD-R.
Eleven years later comes the second instalment From the Mouth of the Boys Vol. 2.
"I sometimes go through my CDs from over the years and I love when I find these types of compilation," said Conor.
"It's like a snapshot of a scene from a place and time. I guess I made something like this in the hope that, ten years from now, somebody in Hamburg or Prague or Bradford might find one of these CDs and get a kick out of it".
From the Mouth of the Boys Vol. 2 features thirteen songs from bands who have released music between 2010 – 2019.
There are tracks from Nerves (recently featured on a Hot Press Live session) and Thinkerrs.
Previously unreleased tracks are included from Section 4 and Televised Banana, as well as a selection of live tracks from Alps, Tension Head and Cancrusher.
From the Mouth of the Boys Vol. 2 will be released by Wahstuff Records on Friday of this week.