During the 1980s Ray Mac was a key figure as a DJ and innovator on the entertainment scene in Ballina, helping to elevate the town's night life to a level that was envied on Leeson Street!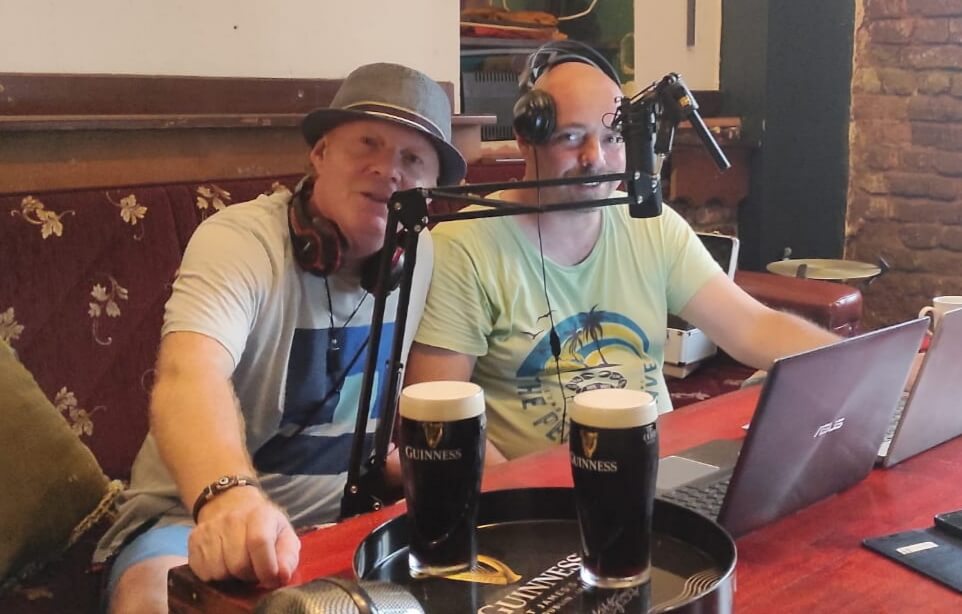 These days Ray divides his time between a day job as an English language teacher in Istanbul, his work as a DJ, and family life.
But it is through a podcast he broadcasts with some friends that Ray is earning new recognition, the most recent of which features interviews with two well-known Mayo women.
Away from his hometown for over three decades now, Ray, born Ray McAndrew and from Ardoughan, Ballina, has spent the last 28 years living and working in Turkey. Ray's mother Mary still lives in Ballina and is now in her 92nd year.
After leaving the area, and before going abroad, Ray worked in Dublin, notably at the legendary Break For The Border club in the city centre.
Ray then relocated to Turkey later in the 1990's where he worked the resorts, before settling in Istanbul.
He is married to Turkish woman Melek. Their 11-year old son is called Erin, like the Irish first name, but actually a boy's name in Turkish.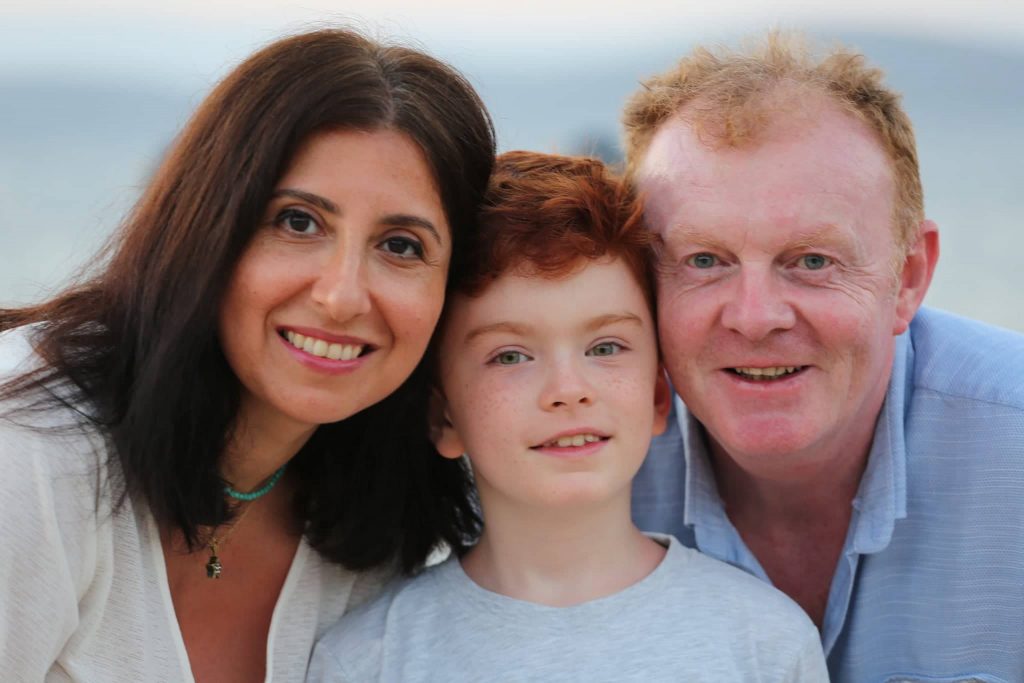 Recently, Ray and his entertainment partner Scotsman James Kirk (a.k.a. Jorma Kirkko) began to broadcast their own podcast. Jorma is the creator and producer of the show.
The lads met five years ago in an Istanbul pub when Ray stole Jorma's wife's seat. A friendship developed and with their shared love of radio they started their podcast in a pub, based loosely on Ray and his cousin, Eamon's Facebook page, Blackmilkshake.
Known as The Pubcast, it is recorded at the James Joyce Irish pub in Istanbul. Ray's cousin Eamon, based in Manchester, also contributes.
The podcasters say that the show combines the craic of Saturday lunchtime radio with comedy characters, interviews, banter and a bit of chat about Turkey, but with no politics, sport, or religion!
According to Ray, The Pubcast is a home for people who think the modern world takes itself just a tad too seriously. Not surprisingly for those who know Ray, he leads the banter segments of the podcast
Comedy writer and author, Jorma Kirkko trained in radio production in Scotland before working at several stations as a journalist and producer. He has written screenplays and sit-com episodes and published a book of short stories Songs For Sue, under James R. Kirk. He has lived in the UK, France, Germany, Malaysia and Turkey, where he currently resides with his wife.
Ballina comedian Bob Hennigan praised the podcast as ''The only podcast that makes me want to board a plane to Istanbul to go drinking with the hosts.''
The Pubcast has also led to Ray starring in an advertising video for McVitie's Biscuits in Turkey this Autumn, which has had over two million views on You Tube and Twitter. The mostly Turkish language video shows Ray driving a taxi, after he was chosen by the advertising agency from a panel of 50 to play the role of the taxi driver!
Watch the video here:
The Pubcast is released once a month and is between 40-45 minutes in length, the first six of which have attracted listeners in 45 countries, and is already in the top 15% of independent podcasts globally in terms of downloads.
For their newest podcast, which is available from today, 10th December, Ray, Jorma and Eamon interview two prominent Mayo figures, the best-selling author and journalist Morag Prunty, who also writes as Kate Kerrigan, and comedienne Christina McMahon, best known from Ireland's Got Talent.
"The ladies will be talking about their lives, Christmas and general craic," said Ray.
https://podcasts.google.com/feed/aHR0cHM6Ly9mZWVkcy5hY2FzdC5jb20vcHVibGljL3Nob3dzL2JsYWNrbWlsa3NoYWtl/episode/NjM3MzExMzAzNmU0NTgwMDExMmIyZGNk?hl=en-IE&ved=2ahUKEwj93o7lu977AhVNQMAKHQ-_DIsQieUEegQICBAF&ep=6