For those who may consider the 'transformation' of Yop's music as a form of 'selling out', then let's look at some of the biggest so-called sell-outs in rock music history.
Bob Dylan may have started it all off by going electric and shedding his acoustic folk roots in the 1960s. But what an amazing half a century it has been since then!
One of my favourite bands, Green Day, drew criticism for their swing from punk rock to a more mainstream rock sound…but their music continues its appeal to me!
Or have a listen to Metallica's partnership with the San Francisco Symphony Orchestra, a softening of their sound that began in the 1990s. And who thinks Metallica don't still rock?
Ballina's Yop have not suddenly turned 'yuck' with their new sound, which is a shift from the raw punk pasts of Conor Hickey and Sid Murphy in bands like Alps and Shithatt, towards what the band themselves call a 'transformation'. They've simply shifted their considerable talents towards producing a slightly divergent but just as entertaining and clever style of guitar-driven music as before.
In their new release Beyond Being – out on YouTube and Bandcamp on 16th September through Wahshtuff Records – the Mayo pair blend conventional instruments with synthesizers and drum machines to produce their self-proclaimed kraut-punk.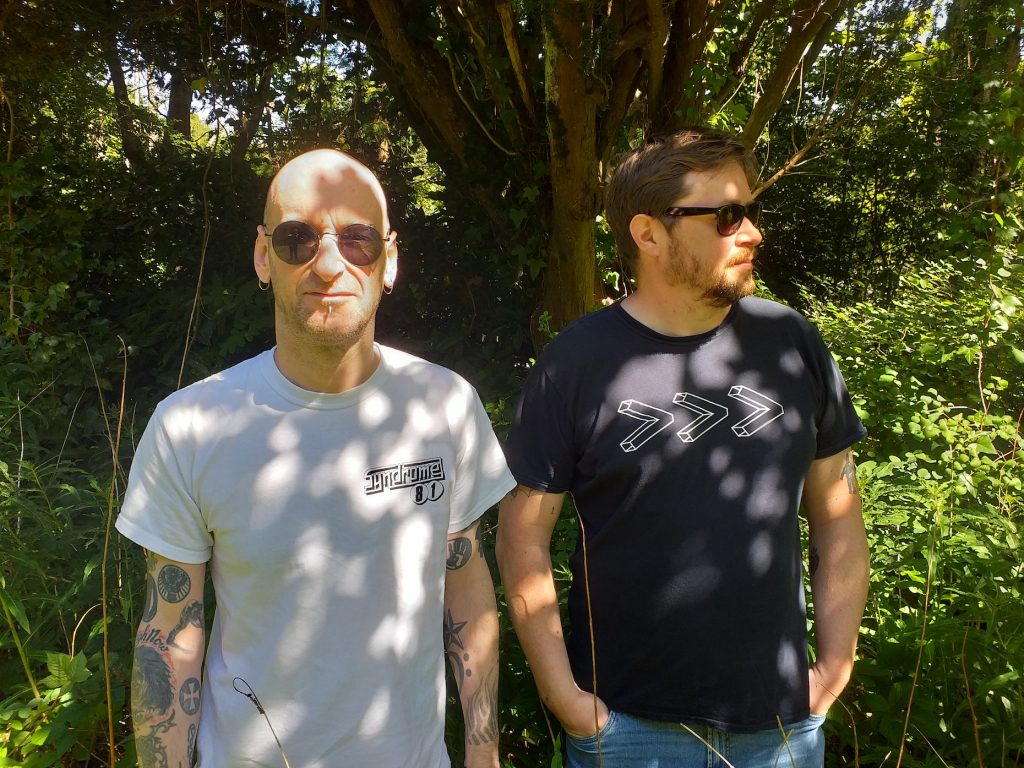 Conor (guitar and synth) and Sid (bass), who share vocal duties, first attempted to make the transition in 2016 (see 2Q16 on their Bandcamp), but. due to other commitments, the Yop project was parked for a while. Following the demise of Shithatt in 2019 the time was right and they began jamming. A lot of trial and error followed as this was totally new ground for the pair who had always played with a drummer. And that gave time for songs to develop.
Beyond Being was recorded in town-centre Ballina Punx HQ in January 2022. It's from the second batch of songs written by the pair and sees them a little more confident in their new surroundings. An EP will follow this winter on good, old-fashioned cassette and CD, but also on digital platforms.
The video for Beyond Being is a self-produced take on classic shots from the studio. A Covid induced sleepless night was the inspiration for the artwork. The b-side is a cover of The Butthole Surfers Human Cannonball, fast becoming a favourite at YOP live shows.
"We're trying to explore different avenues, keep it interesting, try and make it a bit different," said Conor. "For me it gets a bit boring if I'm playing the same music year after year after year."
"For me the idea of this was just to make punk music you can dance to," added Sid.
Their first gig as Yop was at the online fest Spilt Milk, based out of Sligo and run by the Art For Blind label. Since then they've played some hometown shows at the Ballina Arts Centre, Ballina Fringe Festival and Tarbh 47, as well as in Galway (Ar Imeall Fest) and Cork (An Spailin Fanach).