Overfeeding on 'The Office' during Covid 19 restrictions led to five friends from the same lockdown bubble deciding to let their creative juices take over.
'Travellin' Song', from the Galway band Siúcra, is the result and what an outcome it has been! Ballyhaunis musician Diarmuid Byrne is part of the quintet.
The song recounts the feeling of melancholy the indie rock group in their mid-to-late twenties experienced during a grounding they could never have predicted. And, although it was born out of boredom, and of being stuck inside with little to entertain themselves, an air of hope permeates the sound of Siúcra's debut single.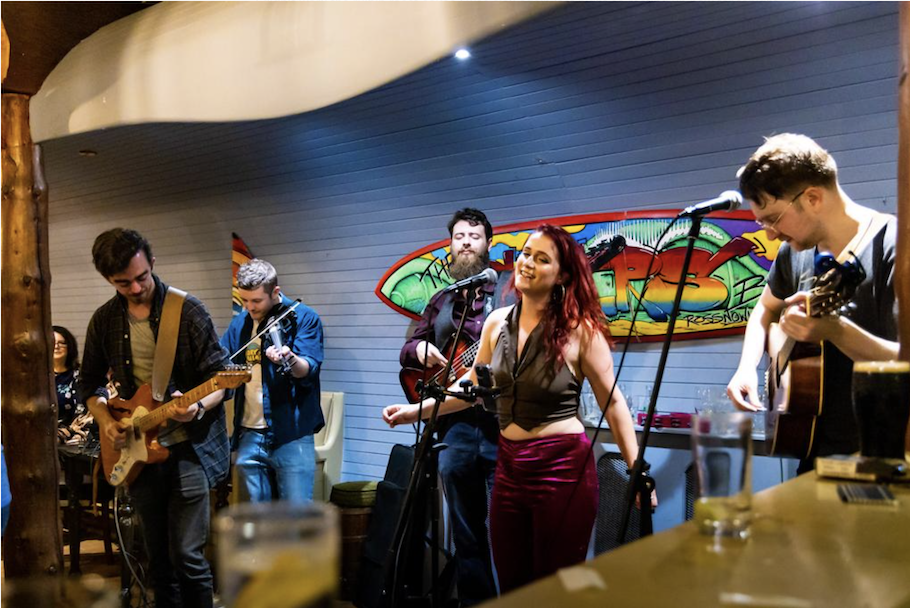 Siúcra are Ophelia Mortimer (lead vocals), Ben McGowan (backing vocals and rhythm guitar), Diarmuid Byrne (lead guitar), Rory Murphy (fiddle) and Owen Shaughnessy (bass).
While the single is their first release as a band, the members of Siúcra are no novices to the songwriting and performing scene, with a combined dozens of songs from other projects and over a hundred live performances.
But, as a new collective formed during Covid, the infusion of varying musical tastes has produced an inspiring first single from Siúcra.
Influences come from Wings, Fleetwood Mac, Eric Clapton and Irish traditional music, with a helping of shimmering shoegaze from the lesser known Slowdive.