There's another fervent journey into nostalgia for The Third Rehearsal's latest single, out this weekend.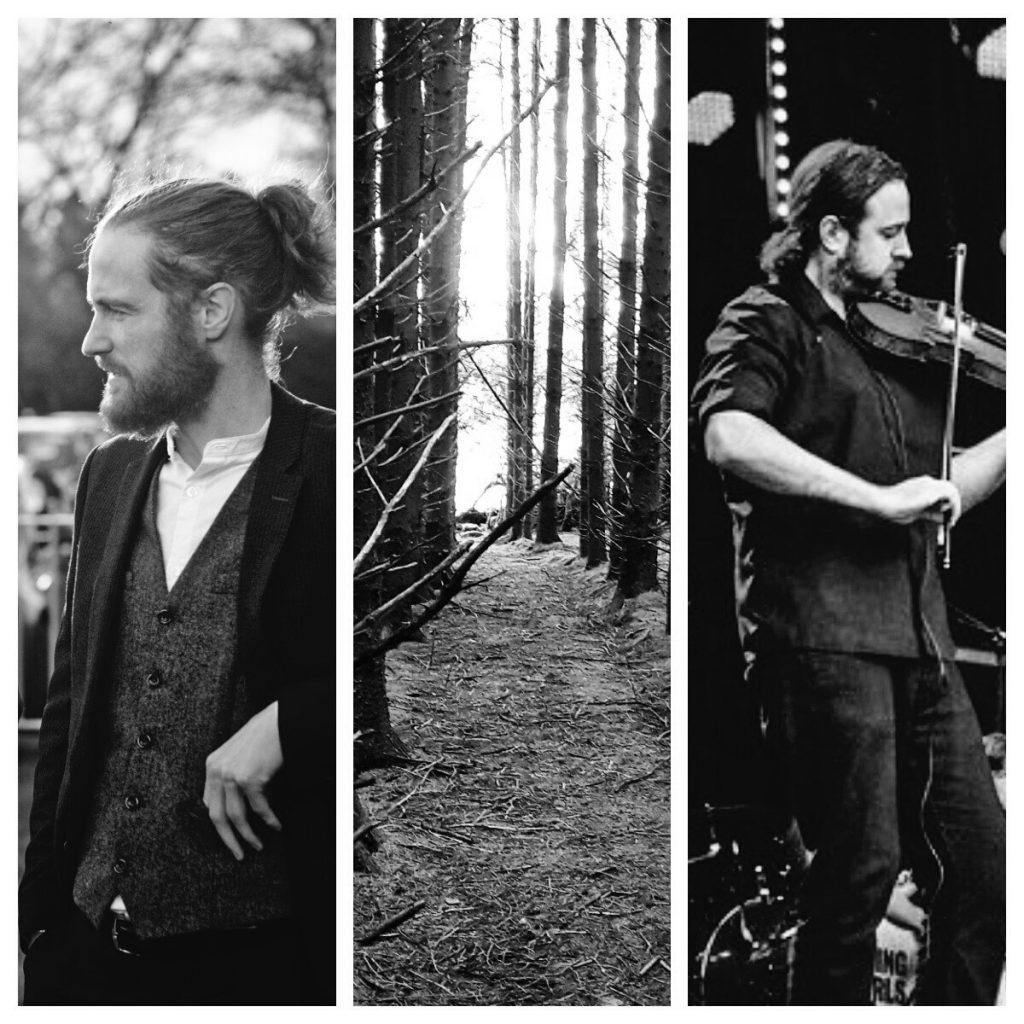 Boherhallagh is a beautiful and largely instrumental track from the Mayo duo of Patrick Hallinan and Kevin Donnellan. It's a mellow tune, guided by a hypnotic bass riff that sits beneath strong instrumental performances.
As The Third Rehearsal, this pair of alt-folk musicians from Ballina have explored Ireland's history in song and sound before. Their first EP Two Moons, from which Boherhallagh is taken, came about three years ago after Patrick and Kevin began bringing their guitar and violin to County Sligo locations that are steeped in mythology, like Ben Bulben, Glencar and Drumcliffe. This enabled the instrumentalists to soak up the energy of those places in their musical improvisations.
Boherhallagh is a rural townland near Foxford, Co. Mayo with family connections for Kevin, a place of warmth and earthiness," said Patrick.
"In Boherhallagh we were drawn to the memories and feelings of an old Ireland which is vanishing now," added Patrick. "Not wishing to romanticise these times, as there was plenty of hardship, but anyone who has visited an old relative in rural Ireland will know a unique sense of connection to the land there, the simple peace and wildness. I'd like to think the song is infused with some of this energy, as it was in the air when it was created'.
The first song from the Two Moons EP, called Nothing I was Thinking, was released in May 2020, with a video by Dromore West man Fionn Rogers, capturing the Devil's Chimney and Glencar area of Sligo. The song received airplay on RTE Radio 1, Raidio na Gaeltachta and other media, with music journalist Tony Clayton-Lea describing it as 'a truly lovely piece of work'.
Their sound draws on luminaries of the traditional-meets-experimental world like Caoimhín O Raghaillaigh, Colm Mac Con Iomaire, Dirty Three and A Winged Victory for the Sullen.
The songs on Two Moons were self-recorded and produced by Patrick Hallinan, with Seán MacErlaine adding his mastering magic.